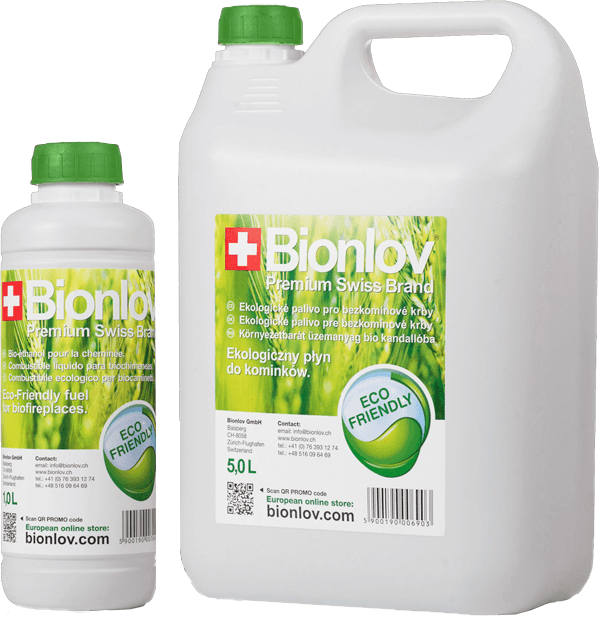 Detaje teknike
| | |
| --- | --- |
| Origjinë: | 100% origjinë bimore |
| Përbërja: | 96 – 96,6% alkool etilik |
| Sasia: | 1 L, 5 L |
| Prodhuar në: | Poloni |
SPECIAL FEATURES OF BIONLOV FUEL
CLEANEST BURNING PROCESS
The process of burning a bioethanol fuel doesn't emit any smoke or an unpleasant smell. The only combustion by-products are: heat, water vapor and an insignificant amount of CO2.
CHARMING NATURAL FLAME
Ethanol fuel allows you to enjoy the magical atmosphere created by flickering ambers without bluish tones and artificial reflections in your flame.
ECOFUEL SAFETY CERTIFICATE
This certificate indicates that Bionlov ethanol fuel has undergone and passed a rigorous scientific testing to prove its compliance with the European Union environmental standards. EcoFuel certificate proves the highest quality of our bioethanol fuel in terms of safety for humans and the environment.
LONGEST BURNING TIME
High-quality ethanol fuel Bionlov provides safe fonctionning of the bioethanol fireplace. This results in a fire that burns for many hours.